Melaju di Bawah Sutet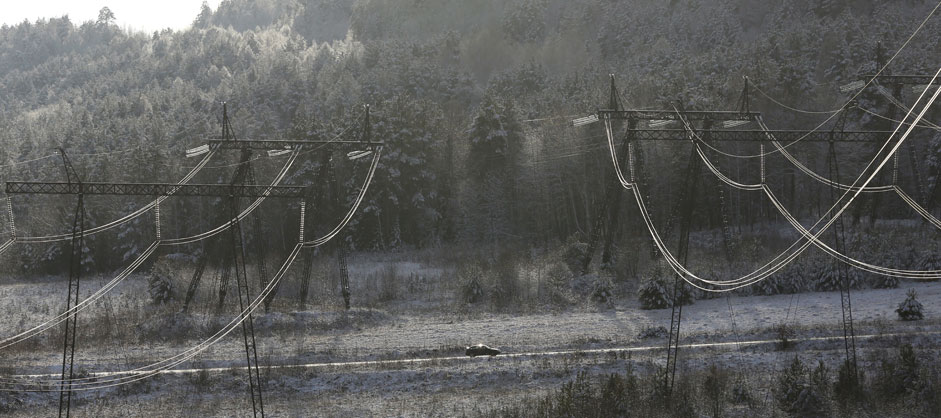 A car drives under high voltage power lines from Krasnoyarskhydroelectric power station, south of the Siberian city ofKrasnoyarsk, Russia, October 24, 2015. The 500-kilovolt line supplieselectricity to the Krasnoyarsk aluminium smelter and other industriesin Siberia.
REUTERS/Ilya Naymushin
Sebuah mobil melaju di bawah pembangkit listrik tegangan tinggi dari PLTA Krasnoyarsk.
Sebuah mobil melaju di bawah saluran udara tegangan ekstra tinggi (sutet) PLTA Krasnoyarsk, sebelah selatan kota Siberia Krasnoyarsk, Rusia, 24 Oktober 2015. Jalur pembangkit listrik dengan daya 500 kilovolt ini memasok kebutuhan listrik ke smelter aluminium Krasnoyarsk dan industri lainnya di Siberia.
Hak cipta milik Rossiyskaya Gazeta.